in any way ironic
in any way ironic?




Suppose we were to add the information that, two shelves away, sits the 1963 John Wayne western, McClintock!. Has the
coincidence left you breathless and reeling?

If you have not made the connection by this point, you won't. But rest assured that there are large numbers of people out
there, possibly with little else in common, who will immediately know
what we're talking about.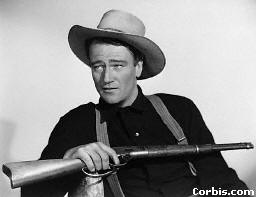 Links to this Page
Die Stimme des Herrn last edited on 27 August 2002 at 12:45 pm by dhcp176-228.hfbk.uni-hamburg.de
enter. last edited on 19 October 2011 at 12:26 pm by f052054044.adsl.alicedsl.de