Die Stimme des Herrn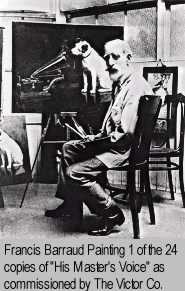 http://www.nipperhead.com/nipper.htm

One of the few outcomes of the research in the story by Lem is green slime with unknown energy source.
We hope, just like the scientists in the story, that our product will be more meaningful.

This is not meant in any way ironic, as the human interpretation of data
generally is deemed to end in something very (but not entirely) similar to noise.
Research in general is always a fight against the windmills of this fact.













Link to this Page
enter. last edited on 19 October 2011 at 12:26 pm by f052054044.adsl.alicedsl.de