12.1. 2007
Autor: diverse

ifu - Internationale Frauenuniversität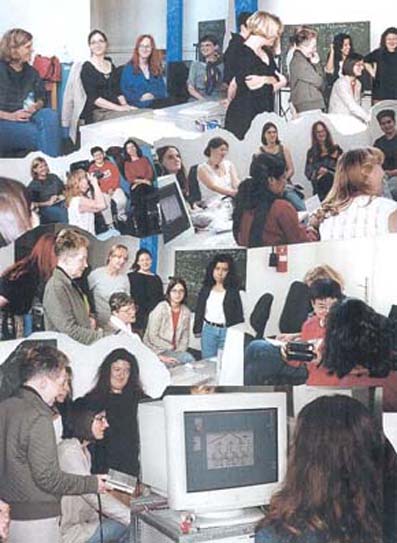 tatant: could it be linking thinking
lila: yes but return the poem
kath: communication is art
tatant: poem the return
anahi: No, you are absolutely right
but the rule is the sense now


hello? is there anybody of the old ifu-friends??

do we talk in Endlish, or in German or in any language else?
.

there is unly a visitor von damals
good morning, this is Tatjana.
I would say we try it in english

Ithink, it would be nice, if it is erlaubt: p0olyglott
What artistic rules do we follow?

wir könnens auch gern in Deutsch machen, solange wir unter uns sind?
Antje
Polyglott is all O.K.

Ployglott is die beste idea
Better english, to encourage silent visitors to take part
Poly glott is very flott


polyglott
that is flott

in modern times you say transglott
Do we use the seven and five verse scheme?

As Artistik is possibl, to say: Beginn jede Zeile mit dem gleichen Buchstaben.

.


transflott


to flottieren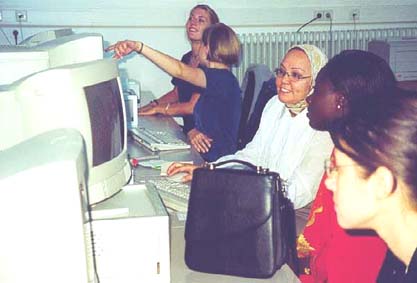 Than we have to find out which letter we use!

or start every word mit dem same letter, or what Du like

When there is kein Geld
jede Organisation zerfällt.
Bedeutet Organisation = formale Oeganisation?

everyone yous her own Buchstabe


formal
mal Form
or form
or worm?

six and a half year past since ifu took place

do I see on the Foto
dort the lady from the Elfenbeinküste?

6 1/2 Jahre ohne Geld

.

geld regiert die welt
money makes the world go round

Geld
Gemüt
Geduld
Gewohnheit
Gewissen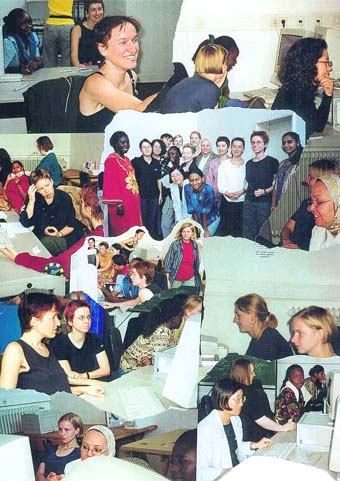 that is possible

global
no means=no meaning

luck
liebe
live
langsamkeit
lovelyness


schöne Minen
miemen


glitter
glanz
glory
greatness
grandezza





Tatja na in the center


in the center
elbe.jpg
wo ist sie





hat sie ifu etwas aufgegeben?

elbe,
niemals dieselbe.
mal umbra, mal ocker, mal blei
schon lange?


thats live



ist sie noch an der WESER?


Leider: due to technical problems the river is not shown



Wollte sie nicht das net pflegen?
six and a half years past, after the vision of ifu enlightend the world, one of the main tragedy of ifu is that a yaer after finishing the first part 9/11 happend, and it takes years to cope with that.
Weselber
But now times changed again: the last days of G.W.Bush have begun.
The river is flowing

what means "part 9/11" and "to cope"?
please answer, I hope!
the river is to big. Maybe its not saved as real jpg.
Better, jpgs with only 30 or 40 kb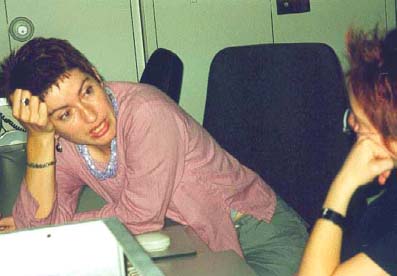 Yes yes, alles panta rei
oder rai
oder rhei
?

ja
klar

schöne Bilder
volller Erinnerungen


the last days of George W. Bush,
the last days of Edmund Stoiber.
All this old men have to leave us.
What comes next?
Womens world???

was war
wae offenbar
9/11 ist Kürzel 11. September 2001 und to cope ist damit umgehen
We will see! Maybe ... this is a chance!
wie wir scehaettn
ist es nicht weg
sondern im chat
What did happen, it is past, but it changed the lives
so ifu is still alive!

past is always the reason,
to change the lives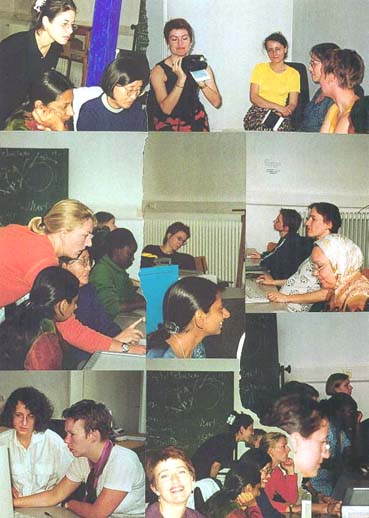 .

all the lovely women.
What are they doing now?

please, could we hear the vcollages?


ifu
ufi
fiu
fui
ifu

So what will stay?
The chat so nett
in river´s bed the water flows
the answers does anybody know?

we can´t hear the collages.
Only on the CD

nobody knows
the trouble I´ve seen
and also
nobody knows the luck
I´ve felt
I heard from one: she is at the moment in washington, DC.
The other one is in Hamburg, but has a date just now.

but I can tell it to everybody
and somebody will unterstand me.

Halt
das klingt warm
We machen's cold
.
Verzeihung,
ich weiss es ja auch nicht

So many women,
and gone with the wind

wieso "warm"??

The Winter is auch nicht mehr,
what it was
So I think it is time to say good bye, and maybe later some women will read this, which are now fast asleep!
Machts gut ! Viele Grüße!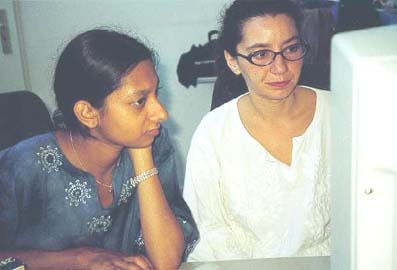 .
In der Kürze
liegt die Würze


Links to this Page